Do you love to live on the edge and dare to taste where others around you don't? Then this is the Taste mini adventure guide for you…
1. Kick things off with a swing via the cafes of New Orleans at Bottleshot
So we may not be living the jetsetter life of our dreams right now, but that doesn't mean you can't get a taste of the wider world. Drop by Bottleshot's New Orleans inspired cafe at the festival to sample beignets and cold brews in the sunshine. Squint hard enough it might just look like Bourbon Street stretching out in front of you…
2. Fuel up at Jaffna Kitchen
Next up, take a visit to Sri Lanka via Jaffna Kitchen, with cult street food dishes, classic comfort food and Sri Lankan party favourites the order of the day.
3. Paloma pitstop at Patron
Time to quench that thirst in the spirit of Tulum. Drop into Patrón's Paloma Bar to hide out amongst the palm trees whilst you take stock of your adventuress so far, chilled cocktail in hand.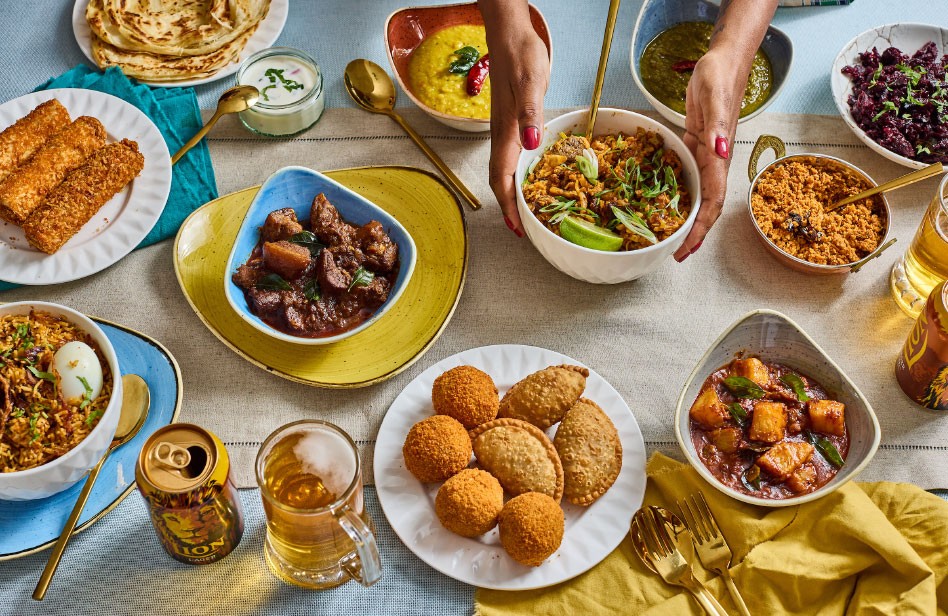 4. Broaden your horizons with a stop at NEFF Cook & Connect
The journey isn't stopping there. Time to make a virtual trip to the buzzing streets of Tokyo courtesy of Yuki Gomi, who will be taking the stage at NEFF Cook & Connect with the story of her experiences growing up in the kitchens of Japan, Chicago and London, and now inspiring people to cook Japanese dishes themselves.
5. Feast on South East Asian delicacies at Stick Mango
All this learning is hungry work. Better stop by Sticky Mango to load up on tempura soft shell crab steam buns and Malaysian chicken curry puffs, washed down with a refreshing IPA from the good folk at Bianca Road Brewery.
6. Fire up your finale in front of The fire Pit
Finally, land back on home soil and grab a spot at The Fire Pit to catch Great British Menu's Roberta Hall McCarron taming the flames with her Scottish delicacies.