MEET OUR FESTIVAL PARTNERS
FESTIVAL SPONSORS
Taste of London offers a high quality and premium culinary offering for our passionate, food-loving audience. We are proud to work with the very best brands that match these values and enhance the experience for our visitors.
With its mild climate, 3000 hours of sunshine per year and 850 kms of splendid beaches bathed by the Atlantic Ocean, Portugal is the perfect holiday destination all year round. It is also a food and wine lover's haven where traditional flavours combined with the contemporary flair of rising chefs can be savoured in locally sourced ingredients. There is plenty to discover, explore, taste, and see in this beautiful country.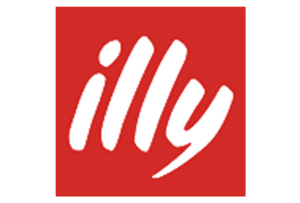 illy is an iconic Italian brand, an authentic piece of Italian culture, rooted in heritage. Created in 1933 in Trieste by Francesco Illy and is still owned by the family. His goal? To give the world the perfect espresso. illy today uses the top 1% of the finest Arabica from around the world within a unique blend that can be found in many formats and is the first Italian and largest global coffee brand to be accredited a B Corp status. Awarded to businesses who commit to meeting the highest standards of social and environmental performance, transparency and accountability.
Pioneering a new standard for cider since 1728, Aspall developed a superior cyder that is crisp and balanced, born under the easterly Suffolk sun. A cyder made to be enjoyed in finer moments by everyone, helping people to elevate any moment into a special one. Aspall, cyder made finer.
Making cocktails should be cause for celebration. Not seriousness. But before our very eyes we've seen the excitement replaced with intimidation, the joy lost to judgement. As the experts in bottling bubbles, it's our obligation to put the fizz back into people's lives. Quite Simply, Schweppes' bubbles have more bite and last soooo much longer than the rest.
Bringing bubbles into your life with an effervescence so striking you can't help but smile.
Created in 1994, named in honour of the "los jimadores" who harvest the agave. Every drop of el Jimador tequila is distilled at the legendary Casa Herradura in Amatitan, Jalisco and made from 100% blue weber agave matured to age. Our mission is Quality Tequila for ALL and exists to share what's genuinely good in life. The three expressions of our tequila, Blanco Reposado and Añejo, are naturally fermented according to tradition – the way we always did – to ensure the most authentic agave flavour shines in our spirit.
Sanpellegrino is a leading soft drinks brand with a premium portfolio of flavoured carbonated drinks and tonics. Born in 1932 with the creation of the iconic Sanpellegrino Aranciata, Sanpellegrino Italian Sparkling Drinks have always been a synonym of quality from source to serving, creativity and care in selecting the finest ingredients. Made exclusively with refined Mediterranean ingredients and masterfully mixed with Italian creativity, Sanpellegrino Drinks aim to represent the best of Italy in each of the countries in which it can be found.
BLOOM London Dry Gin was first launched in 2009 as a result of Master Distiller, Joanne Moore's vision to create a lighter tasting Gin for all to enjoy. Working with only natural ingredients, Joanne created a deliciously light London Dry Gin with soft nuances of Chamomile, Honeysuckle and Pomelo, giving BLOOM its signature smoothness. BLOOM quickly grew to become a firm favourite among the new gin-eration of drinkers, a sophisticated Gin renowned for its purer tasting flavour profile. Try it and see for yourself!
In 1846 Giuseppe Menabrea found the perfect place for his brewery, in a town called Biella at the foothills of the Italian Alps. For over 170 years his family have brewed their remarkable birre using their own recipe and only five simple, high quality ingredients: glacial water, barley, hops, yeast & brewer's maize. Should you visit Biella today, you will find his family, now in their 5th generation, still crafting their award winning premium birra in the same location with the same ingredients, passions and care.
Grana Padano Cheese is a Protected Denomination of Origin (PDO) product since 1996, certified by the EU. The PDO status ensures that the product is exclusively linked to its production area, produced following traditional methods and inseparable from climate, culture and people that create it. Quality, authenticity and traceability are also guaranteed by the PDO.
Prosecco DOC has built its legacy and identity by embracing its history, centuries-old traditions, and ancient knowledge, combined with the wine vocation of a territory which is unique in the world.
Say goodbye to single-uselessness. Say hello to grab and go, and go and go. Bottle Up is Pure British water in a reusable, plant-based bottle. Bottle Up's raw material is sugar cane, meaning it's healthier for humans…and the planet they live on. It's renewable, refillable, refreshing and reliably stylish. Bottle Up is better for you, and the planet. The bottle isn't just planet positive, it's people positive. Every bottle sold means another donation to the Made Blue Foundation.
The Royal Parks is a charity created in March 2017 and officially launched in July 2017 to support and manage 5,000 acres of Royal parkland across London.
We look after eight of London's largest open spaces; Hyde Park, The Green Park, Richmond Park, Greenwich Park, St James's Park, Bushy Park and The Regent's Park, and Kensington Gardens. We also manage other important open spaces in the capital including Brompton Cemetery, Victoria Tower Gardens, Canning Green and Poet's Corner.