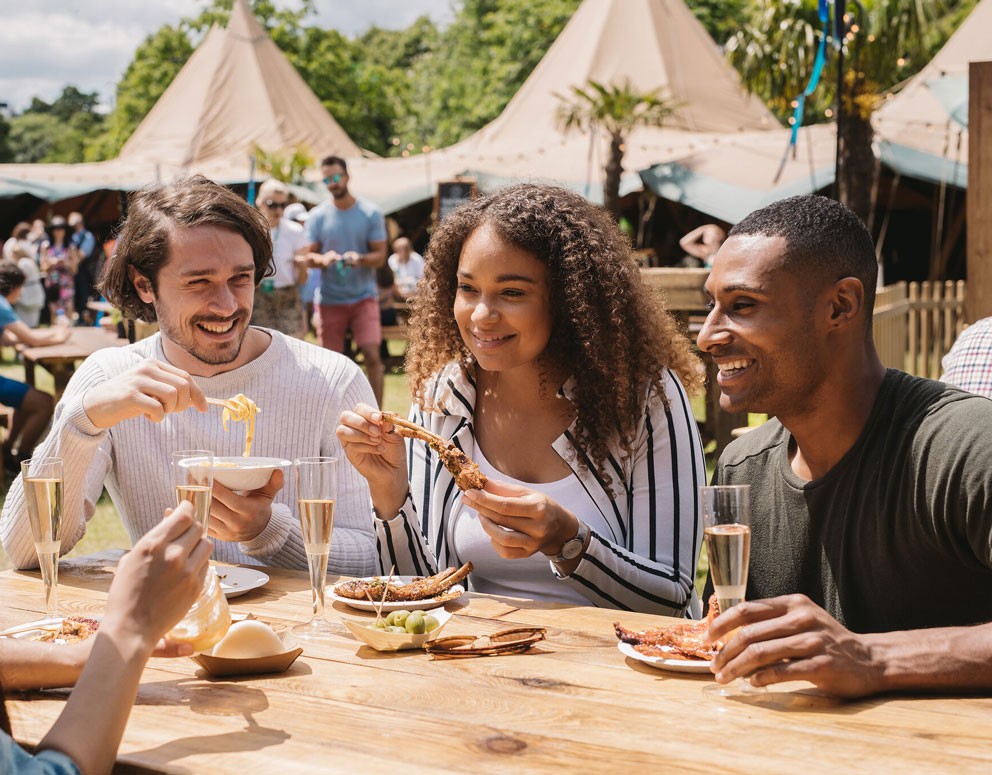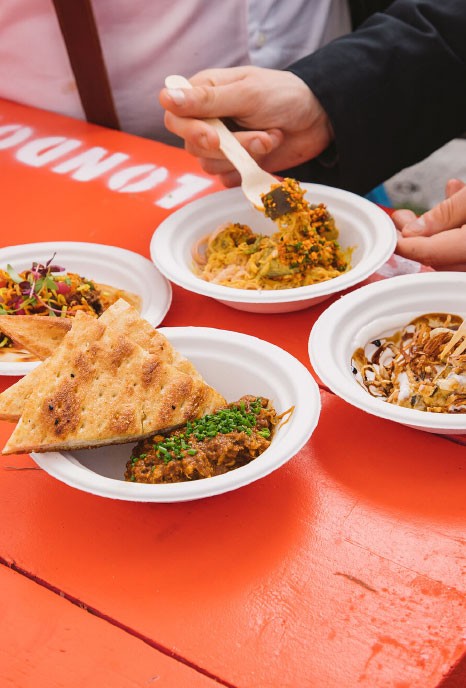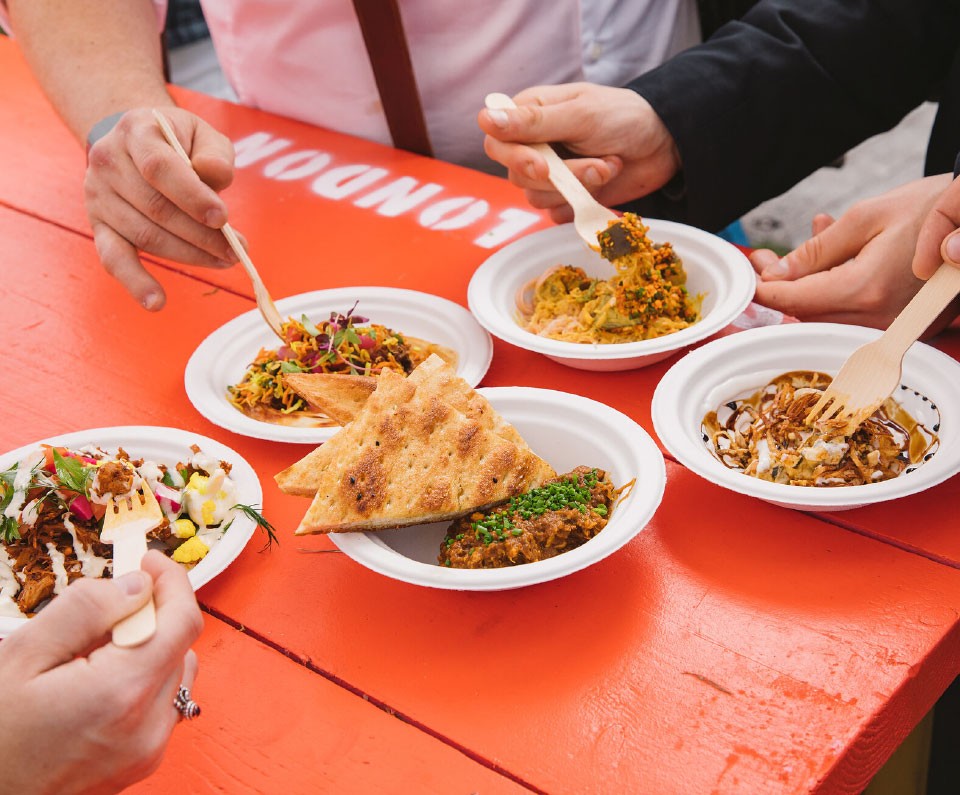 5 days of feasting
Every summer, we take over Regent's Park for a next level food-fuelled garden party, slap bang in the centre of one of the coolest cities on earth. We're joined by 55,000 hungry Londoners, ready to devour the best food and drink in the country.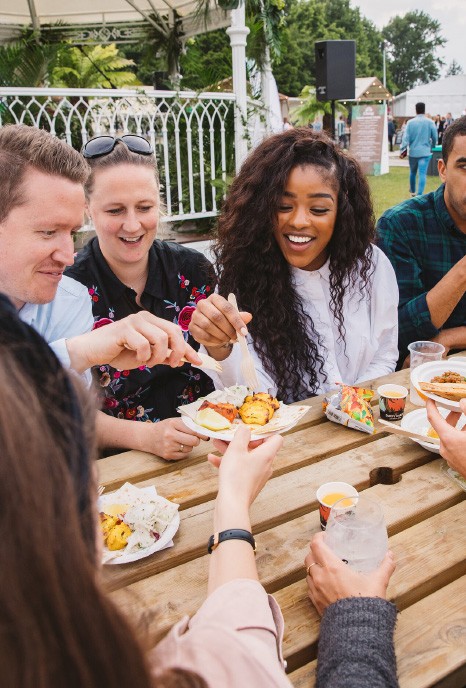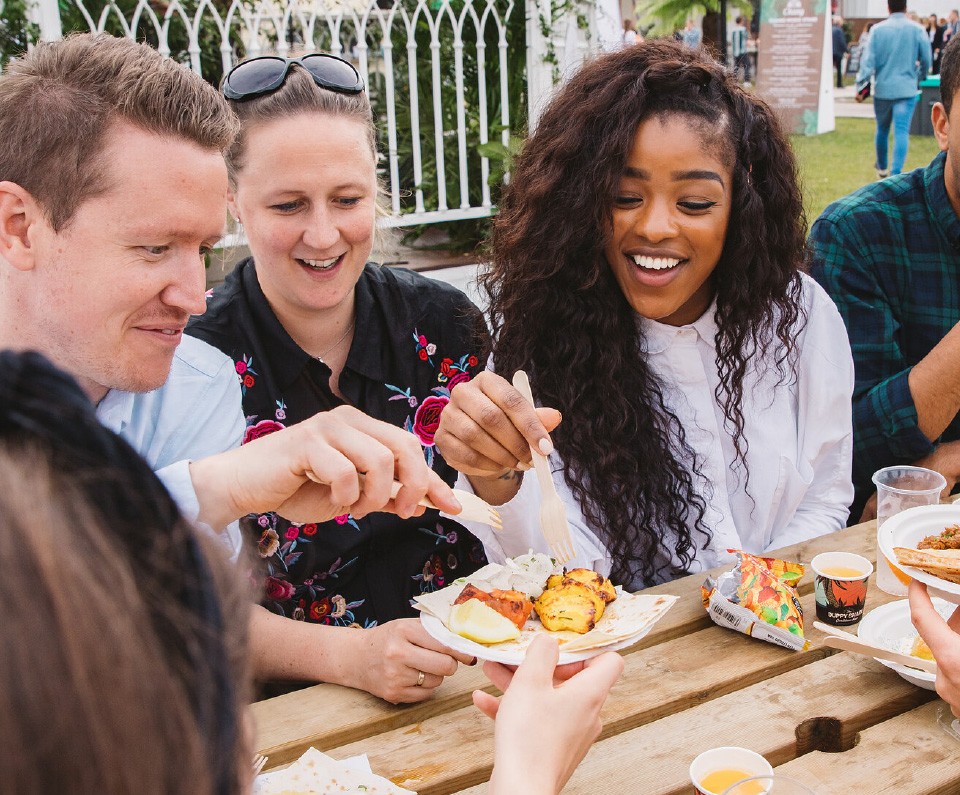 8 delicious sessions
This year, we'll be returning to Regent's Park for eight delicious sessions spread across 5 food-fuelled days. Stay tuned for ticket announcements coming soon.
Wed 15 June 17:30-21:30
Thurs 16 June 12:00-16:00 & 17:30-21:30
Fri 17 June 12:00-16:00 & 17:30-21:30
Sat 18 June 12:00-16:00 & 17:30-21:30
Sun 19 June 12:00-17:00
Book tickets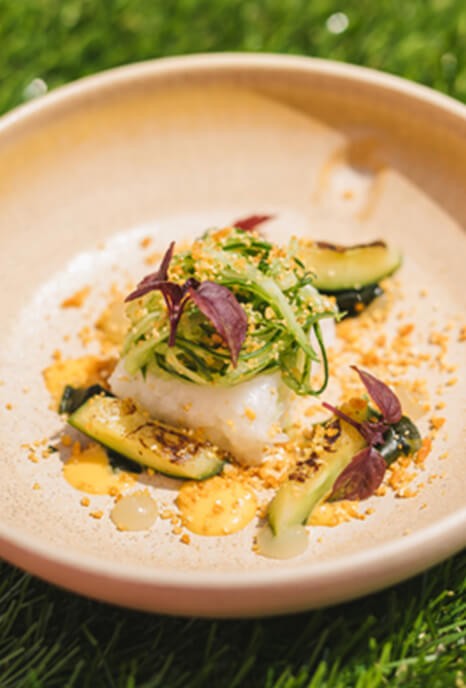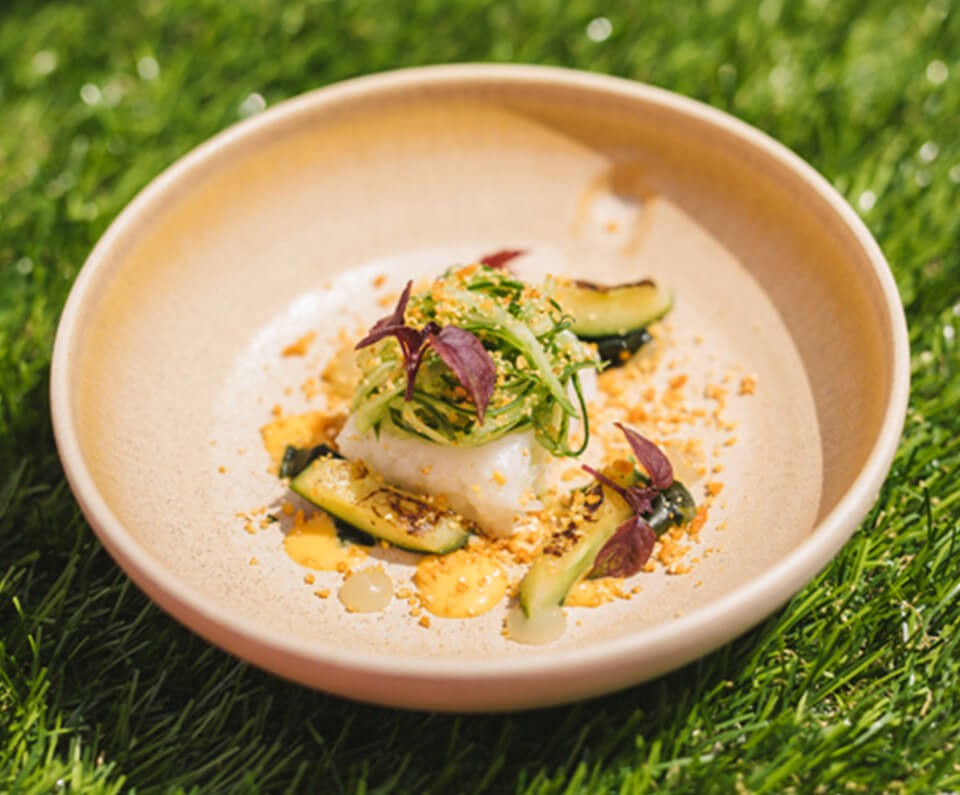 All of London's best restaurants
So what's the deal? We round up the hottest London restaurants, hunt down the future food heroes, hit up a few chefs about to launch their next big thing, and throw a festival celebrating it all. Alongside our week-long restaurants, a line-up of Daily Specials give you the chance to sample some of the city's tastiest new concepts, popping up for one or two days only.
Explore Restaurants
Cook it up a level
Whether Nailed It fails look like your finest work or you've just graduated to soufflé spheres, we could all benefit from a bit of chef face time. Make a beeline for the Chop It Like It's Hot: Taste Kitchen for some personal attention from your culinary hero, or prop yourself up at The Fire Pit to catch the charring in action before tucking into the final dish.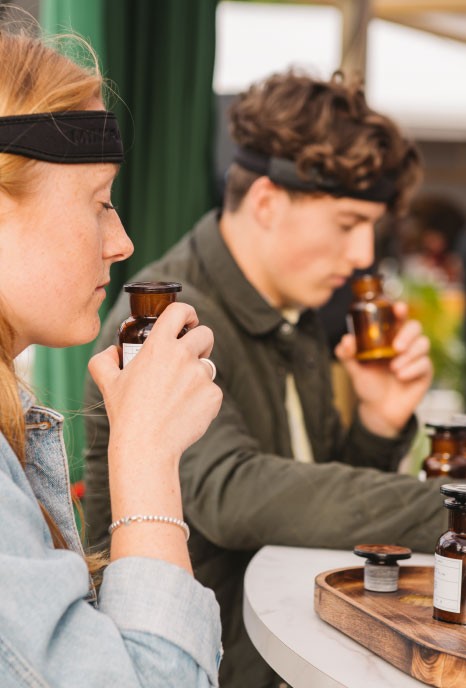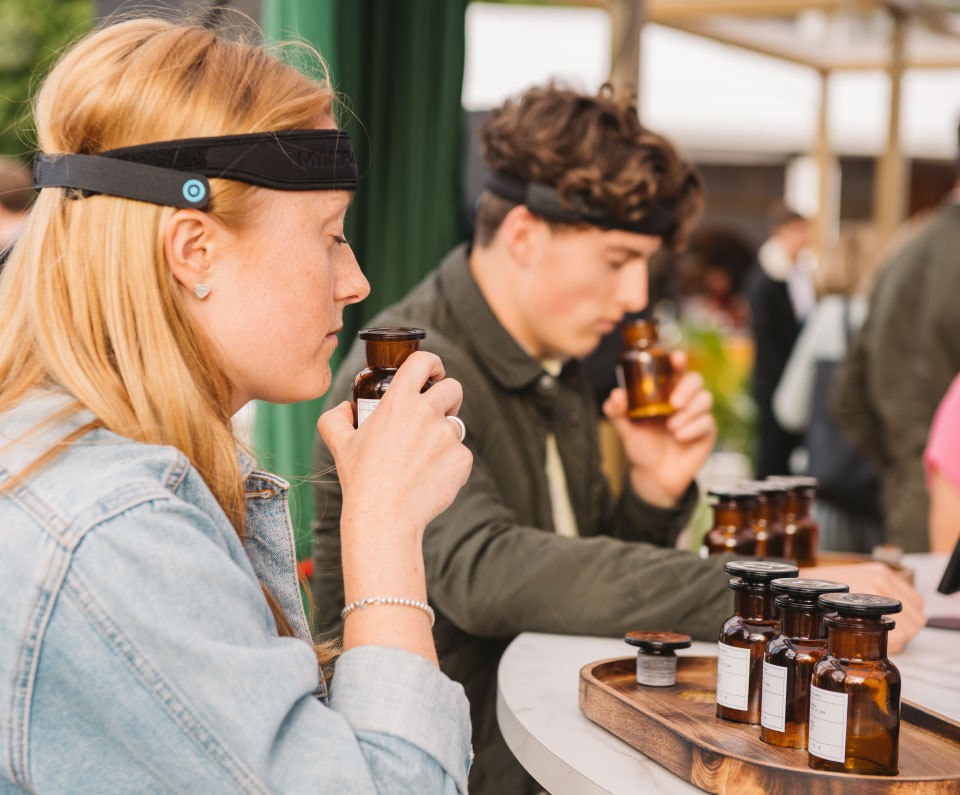 A myriad of ways to get involved
Tastings sans your senses, cocktails that communicate with your brainwaves, whisky vending machines, desserts with insect sprinkles, it's safe to say we've done it all at Taste over the years. It's time to take a leap and embrace the future of flavour, if you haven't tried it yet, you will at Taste. Arrive hungry.
More Things to do
Shake it to make it
Tried more samples than a Tribe Called Quest song? All this eating is thirsty work. Swing by the Laurent-Perrier Club House to toast the summer, practice your shake face at a cocktail masterclass, take a punt via Venice at a wine tasting or hop between the craft beer alleys on a hunt to discover your next microbrewery beau.
Explore producers
Delicious vibes only
Kick back to the sound of the DJ at the VIP Lounge, weave along the footpaths following the roaming band, get loud at the silent disco, or show us what you've got at an impromptu Bandstand dance off. Whatever your festival vibe is, the soundtrack to your feasting is lit.