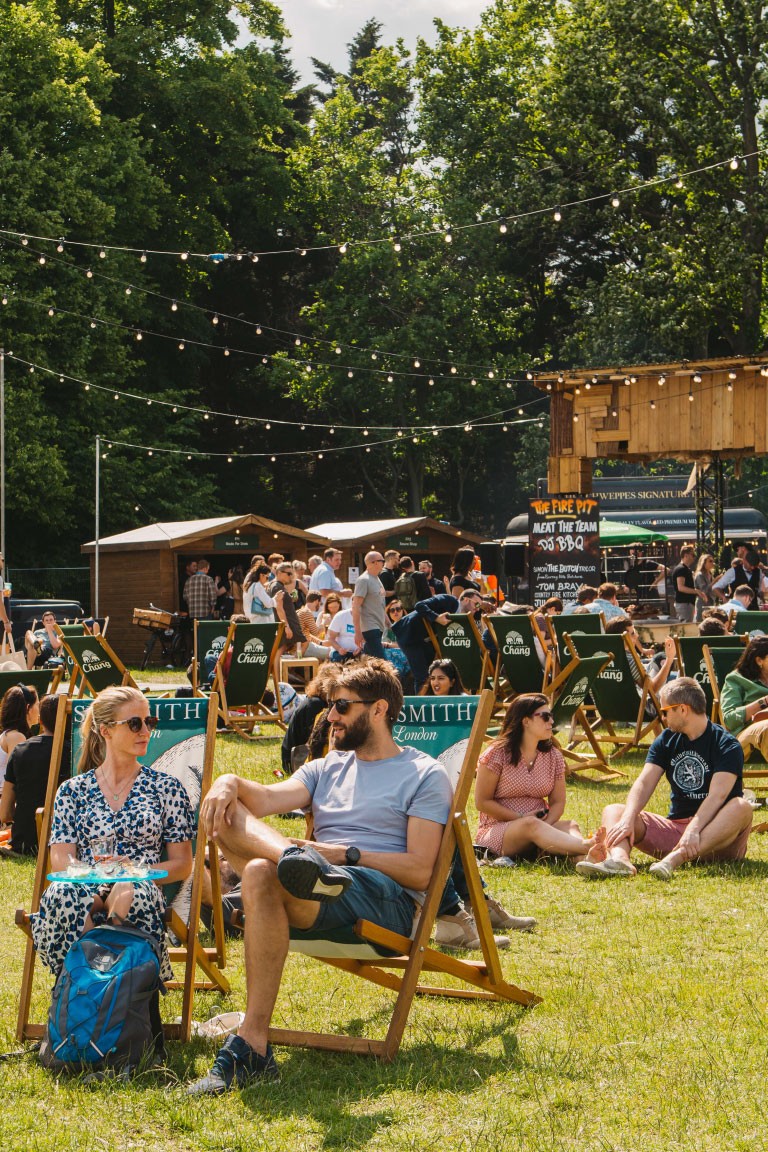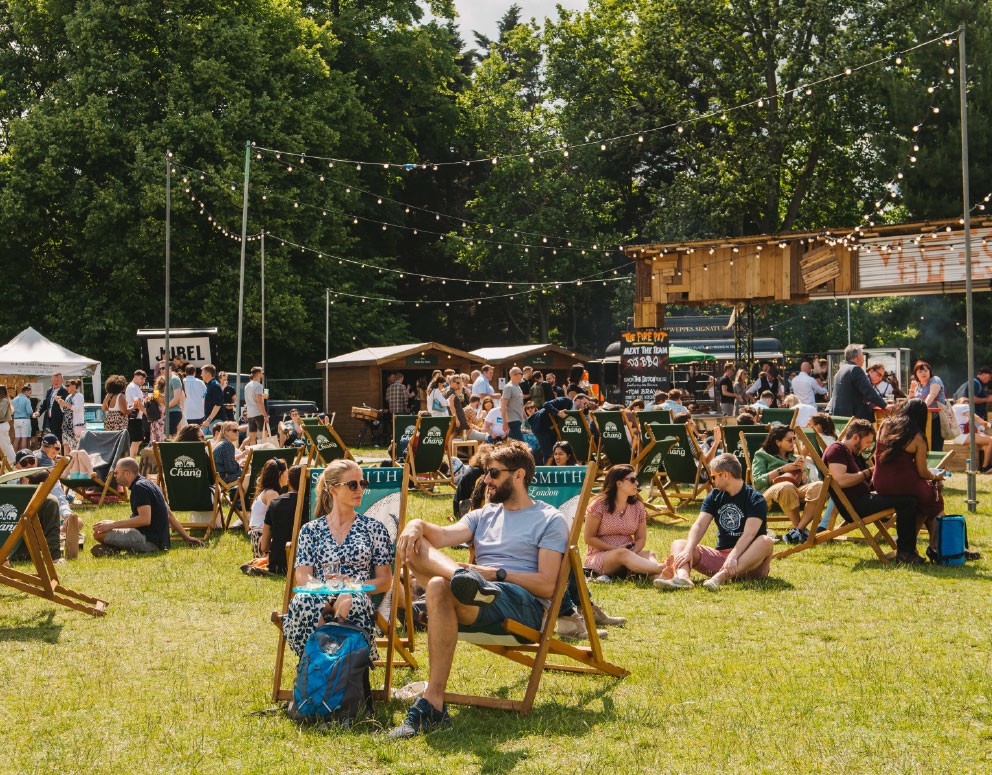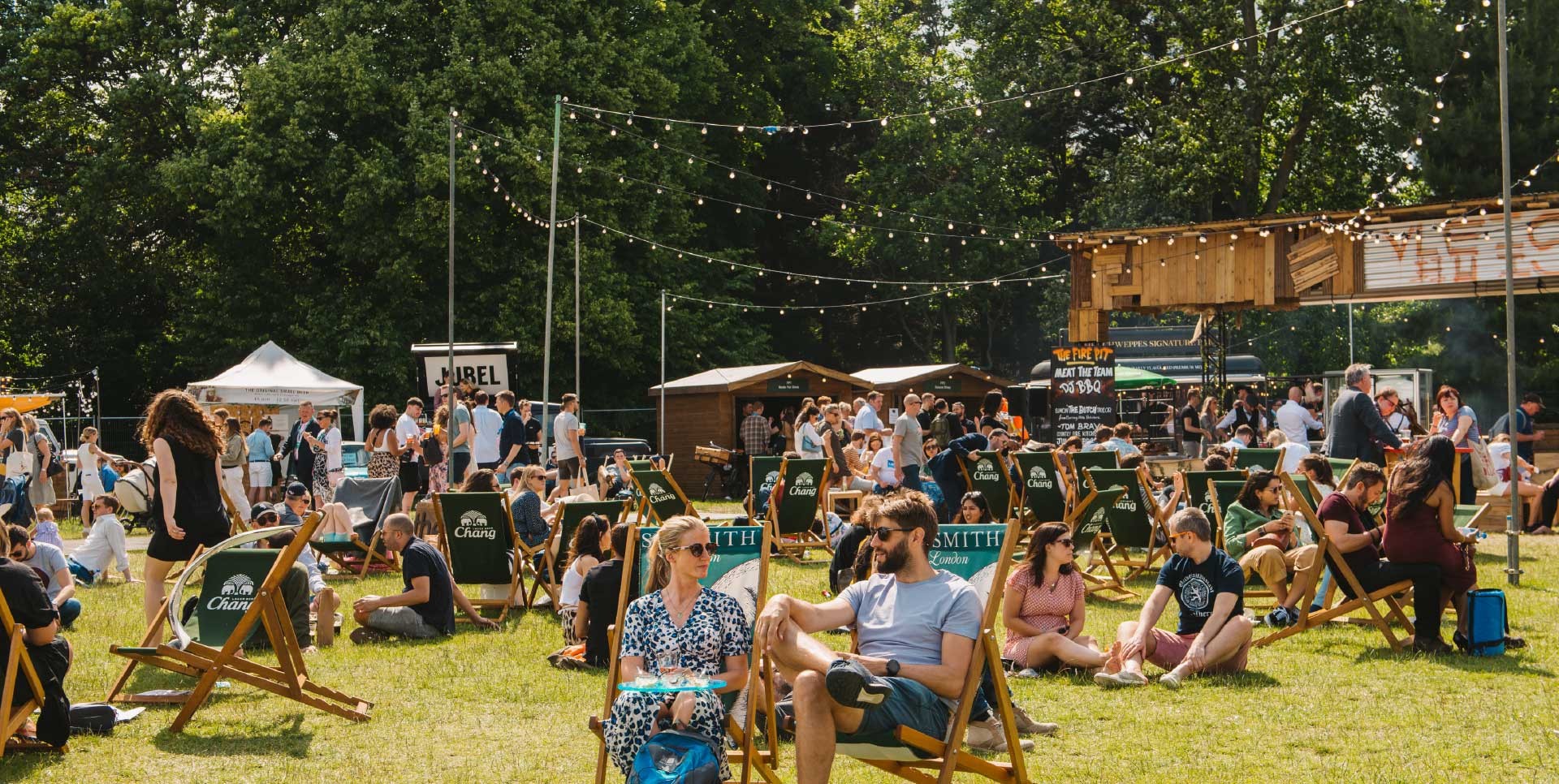 Taste of London Accessibility
View our Taste of London Access Guide here.
Festival site description
All our entrances are accessible and step-free. We are working to make Taste of London as accessible as possible. However, Taste of London is an outdoor event within a park that could pose problems for mobility (particularly in wet weather). Please see below an image of the terrain across the site.
If you find queueing difficult and require a faster entry to the festival upon arrival with your PA, please make yourself known to a steward at the gate who will be able to direct you to our accessible queuing lane. This will also be signposted for your convenience.
Please note that there are bag searches in operation at all of our entrances.
Queues can be expected at some of our most popular restaurants throughout the event and therefore customers may extend past the ramps and marquee and guests will be asked to queue on the grass.
Please note that Taste of London can include flashing lights, flash photography and music throughout the festival.
Ticketing
Personal Assistant/Companion tickets for our accessible guests are admitted free to Taste of London. If you require a personal assistant ticket, please contact See Tickets Customer Services at www.seetickets.com/customerservice who will be happy to assist you with booking this in. Please note that free personal assistant tickets will only be given when accompanying a purchased ticket.
Please be prepared to present the relevant documentation to support your complimentary ticket request. This will be assessed on a case-by-case basis.
Examples of relevant documentation are as follows:
DLA (Disability Living Allowance)
PIP (Personal Independence Payment)
Evidence of registered severely sight impaired (blind)
CredAbility Access Card (with +1 icon)
Copy of Attendance Allowance letter
Recognised Assistance Dog ID card
Any other relevant documentation
All documents provided must show your full name and be dated from no older than 2019.
The above scheme and facilities are for customers with permanent/long-term access requirements and are not for people with temporary impairments such as broken bones, healing wounds or people who are pregnant.
PAs attending through this scheme need to be 18 years old by the start of the festival.
Accessible facilities
We will be offering the following for accessible customers:
Wheelchair hire from our Box Office on-site at Taste of London. Please note you must book this in advance via queries@tastefestivals.com
Accessible toilets throughout the event.
Braille menus – head to The Information Point with GetYourGuide where they will be available.
Large print menus – also available at The Information Point with GetYourGuide, or speak to individual restaurant teams.
Priority seating – look for the Priority Seating stickers throughout the festival.
Hearing loops – available at all our Cook School with GetYourGuide classes. Please switch your hearing aid to the T setting and connect to the available audio.
BSL interpreters – a number of sessions at The Fire Pit with GetYourGuide and Cook School with GetYourGuide will be accompanied by British Sign Language interpreters.
Wheelchair ramps up to your favourite restaurants to order and collect your food easily.
Stewards to help with any difficulties that may arise over your visit.
Assistance Dogs
Assistance dogs are permitted to the event, but this must be an assistance dog that is recognised by one of the official charitable organisations as members of Assistance Dogs UK.
Please note, therapy dogs or animals are not permitted at the event, in line with guidance from leading animal welfare charities Pets as Therapy and the RSPCA.
Please note if you do need to bring your assistance dog with you, you must inform our team ahead of your visit under Accessibility Information here: https://help.london.tastefestivals.com/hc/en-gb/requests/new
Contact us
Ticketing
For questions about your tickets, help purchasing a ticket, or if you would like to amend your ticket details, arrange an upgrade or request a new confirmation email, please contact our ticketing partner, See Tickets, directly at www.seetickets.com/customerservice or use their online chat service. If you don't have a reference number, please use See Tickets' online chat service to submit a question to their team.
Festival information
For all event accessibility queries please contact our customer service team here https://help.london.tastefestivals.com/hc/en-gb/requests/new under 'Accessibility Information'. You are also able to request a call back if you would prefer via this channel.
At the festival
If you have any questions regarding accessibility on site at Taste of London, please head to our Box Office or Organisers Office and speak to a member of our team!