This one goes out to all the Taste purists, most in your element nerding out over garnishes, chain-scoffing desserts and ranking sweetbreads over one too many cocktails. We're with you to the end, you fabulous folk.
1. Dive straight in at the Aspall Picnic Meadow
Taste is all about celebrating the glorious British summertime, so what could be more essential to the festival than the quintessential picnic. And Aspall have gone next level, with five delicious dishes, including one created by two Michelin-starred James Knappett, to open the festivities with. And all paired with a chilled glass of cyder of course.
2. Sweeten the deal at Crème
We know they say it's not the size that counts, but sometimes the size definitely counts for something. And that couldn't be more true at Crème, who don't just create incredible cookies and pair them with soft-serve ice cream, instead they create incredible and ginormous cookies, in flavours like peach and white chocolate, or banana and dark chocolate. See, bigger can be better.
3. Reconnect with your inner francophile
They didn't just invent gastronomy, they perfected it, so we have a lot to thank the French for (beyond their beautiful accents). Pop by the Taste France – French Epicerie at the festival to take part in masterclasses, sample French producers and try your hand at recreating a classic recipe. Oh la la indeed.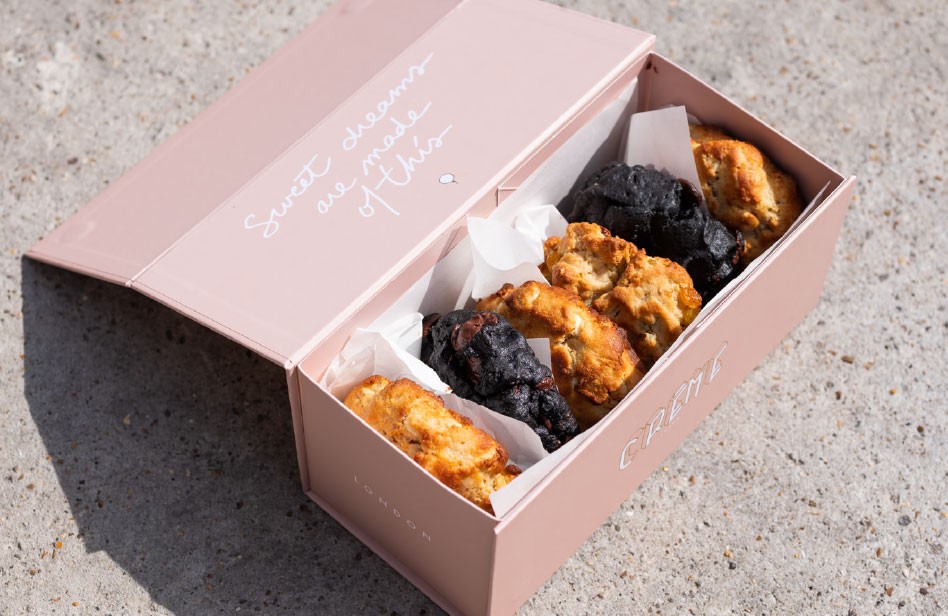 4. Nab a nikkei marvel at Chotto Matte
Time to make a visit to the other side(s) of the world: specifically Peruvian-Japanese. Like the glorious fever dream of a fish fanatic, Chotto Matte's dishes combine the best of both cuisines to bring us the likes of wagyu gyoza and truffle chicken karaage with lychee picante cocktails.
5. Take things up a notch at Tamarind
Still got room for more? We salute you, and we raise you a trip to Tamarind. One of the first restaurants in the world to be awarded a Michelin star, your second stomach-raising abilities will reward you with Rajasthani churi chaat and chargrilled lamb chops you will not regret.
6. Slide into teatime at a Laurent-Perrier Prêt-à-Portea Experience
For the final word in festival feasting, look no further than the final word in edible fashion at Laurent-Perrier's Prêt-à-Portea Experience. An exclusive collab with The Berkeley, this is your chance to sample an almond sponge with jelly centre, glazed in glittering purple that's inspired by Isabel Marant, or a pistachio bavarois that pays homage to Valentino, all paired with Laurent-Perrier champagne. Almost too good to eat, but eat it we shall.