An insider guide to Michelin stars,  how they're awarded and what it means to receive one, by our friends at The Nudge.
There is no such thing as a Michelin-starred chef.
We just thought we'd clear that up.
That won't stop you hearing the phrase liberally peppering articles about new restaurants, dinners and pop-ups, which will constantly be promoted with the tantalising promise of there being a 'Michelin-starred chef' at the helm. But the fact of the matter is that they don't exist: stars are awarded to the restaurant, not the chef. Gordon Ramsey holds no Michelin stars. Restaurant Gordon Ramsey holds three.
The reasoning is pretty obvious: different chefs cook at the same restaurant. The quality that those fat little flower-like stars are supposed to attest to can only really come from a whole kitchen – when Tom Kerridge's restaurant The Hand and Flowers got its second star, he was quick to praise the 'team' as having won it.
And there's also a pretty solid historical reason – the Michelin Guide began life in 1900 as a travel guide, trying to entice France's car owners to take more trips, and literally burn more rubber. It had nothing to do with chefs. Just destinations. And back then, taking a car journey was a far bigger deal. Petrol could only be bought from a few select pharmacies. There were only 2,200 automobiles in the entire country. A restaurant guide was a very oblique strategy to shift tires, but apparently it worked, because Michelin sold £17 billion worth of them last year (and while we're not saying they were ALL from the guide, a few surely were).
So how are they awarded to a restaurant? Well, Michelin has a team of 80 inspectors. They're expected to eat out tirelessly (pun intended, they always are), running a gruelling 800 inspections at 240 restaurants per year, writing over a thousand reports, and nobly consuming some of the finest food on earth. They remain fastidiously anonymous (they're advised by Michelin to not even tell their parents about their line of work, and presumably just say they're a "big-time Yelper), and they're all strictly barred from speaking to journalists. If their identity is compromised, they're rushed to a safe house until they can get evacuated back to safety. That, or they take a brief sabbatical.
Emphasis is given to the food. Despite the fancy, experiential elements of so many restaurants these days, if it ain't on the plate, it ain't on the palate. The criteria they just that food on are: quality of ingredients, skill in preparation and the combination of flavours, level of creativity, value for money, consistency of culinary standards,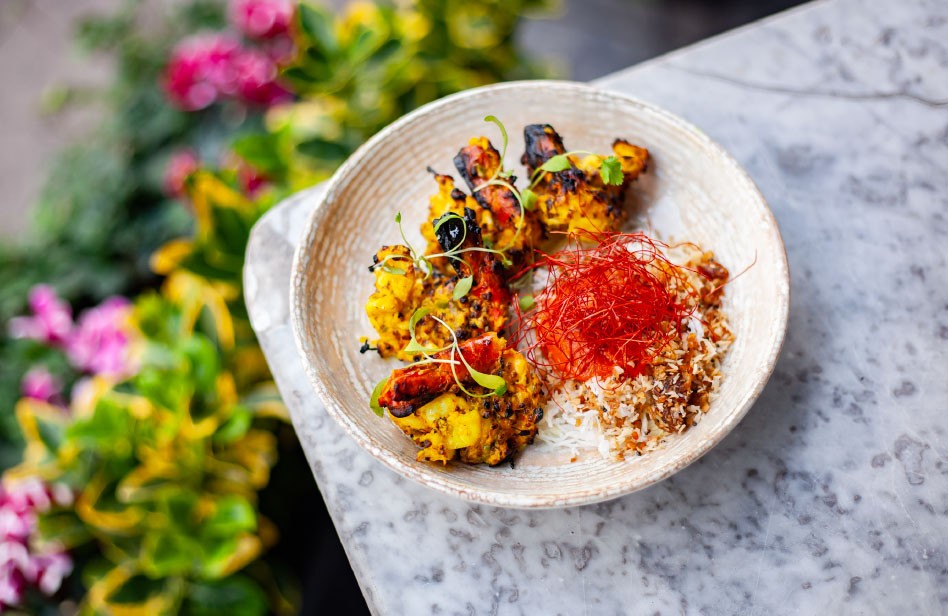 Regarding that 'value for money' thing: Michelin have acknowledged that while starred, restaurants tend to make you heavier, they also make your wallet considerably lighter. So they also award a 'Bib Gourmand' to restaurants that offer good food at low prices – Cyrus Todiwala's Cafe Spice Namaste is a perfect example. They'll also simply recommend restaurants in their guide if they can put together a spectacular (if not necessarily groundbreaking) meal; vegetarian Vanilla Black is one of them.
And regarding the 'consistency' part: if standards slip, the stars go with them. Michelin will re-review every 18 months (they claim) unless they receive a specific complaint about a place, in which case they will form an emergency review strike team. Gordon Ramsay's The London lost two stars overnight after a complaint was filed. According to Ramsay, he literally cried.
And while the team he worked with probably felt equally despondent, it was Ramsay who felt it the most. Because despite everything we've said, when a restaurant achieves the near-impossible, and gets any number of stars, it's the head chef who gets the plaudits, the acclaim, and the sense that they alone earned it.
Whether they exist or not.
Read more from The Nudge