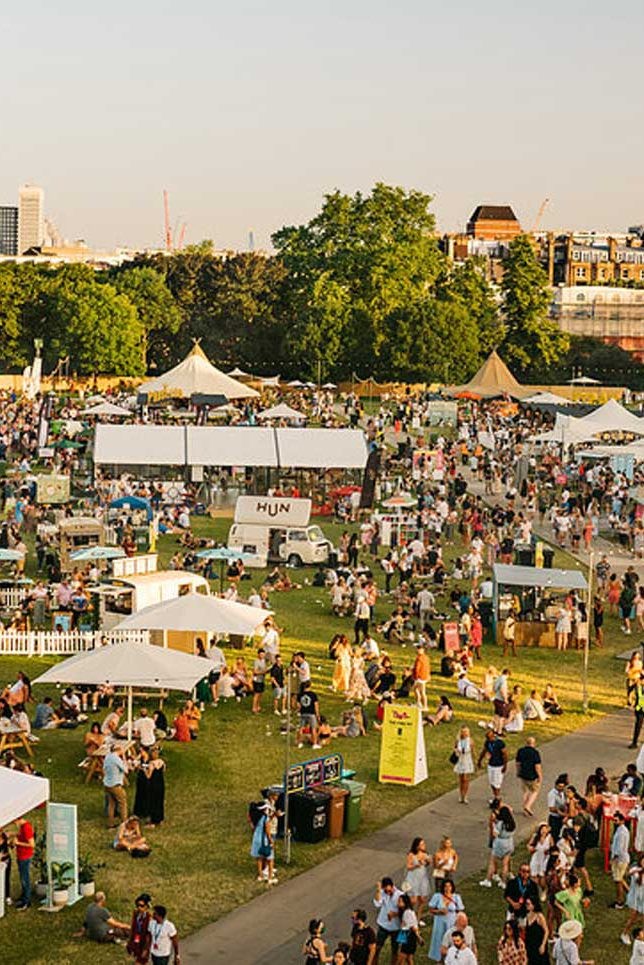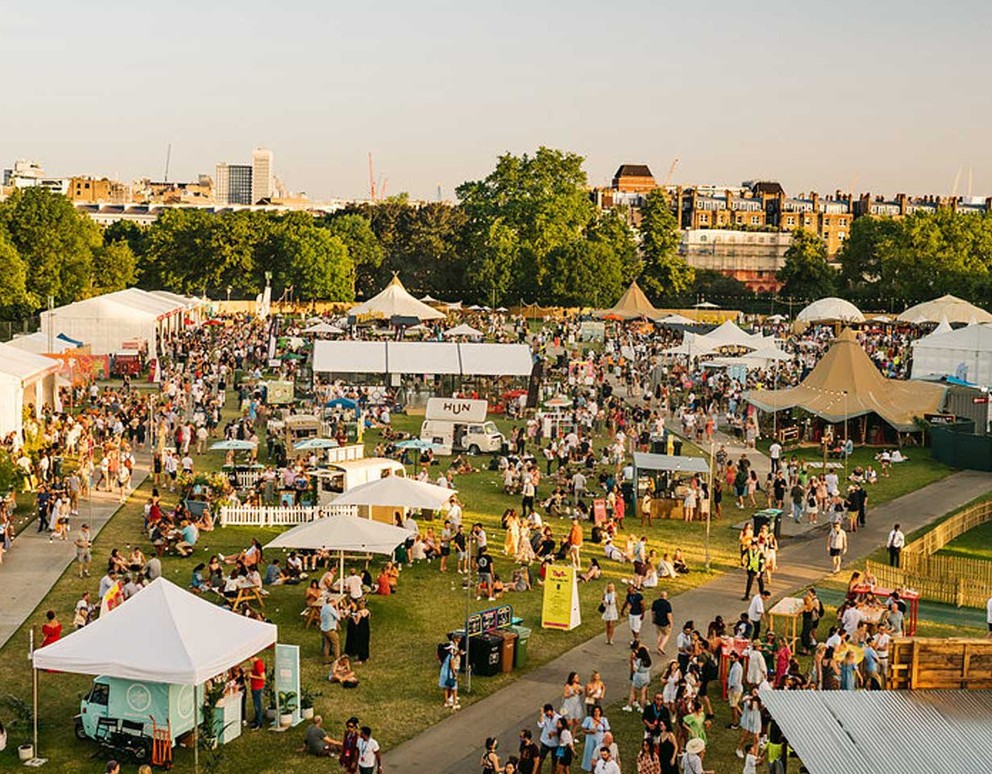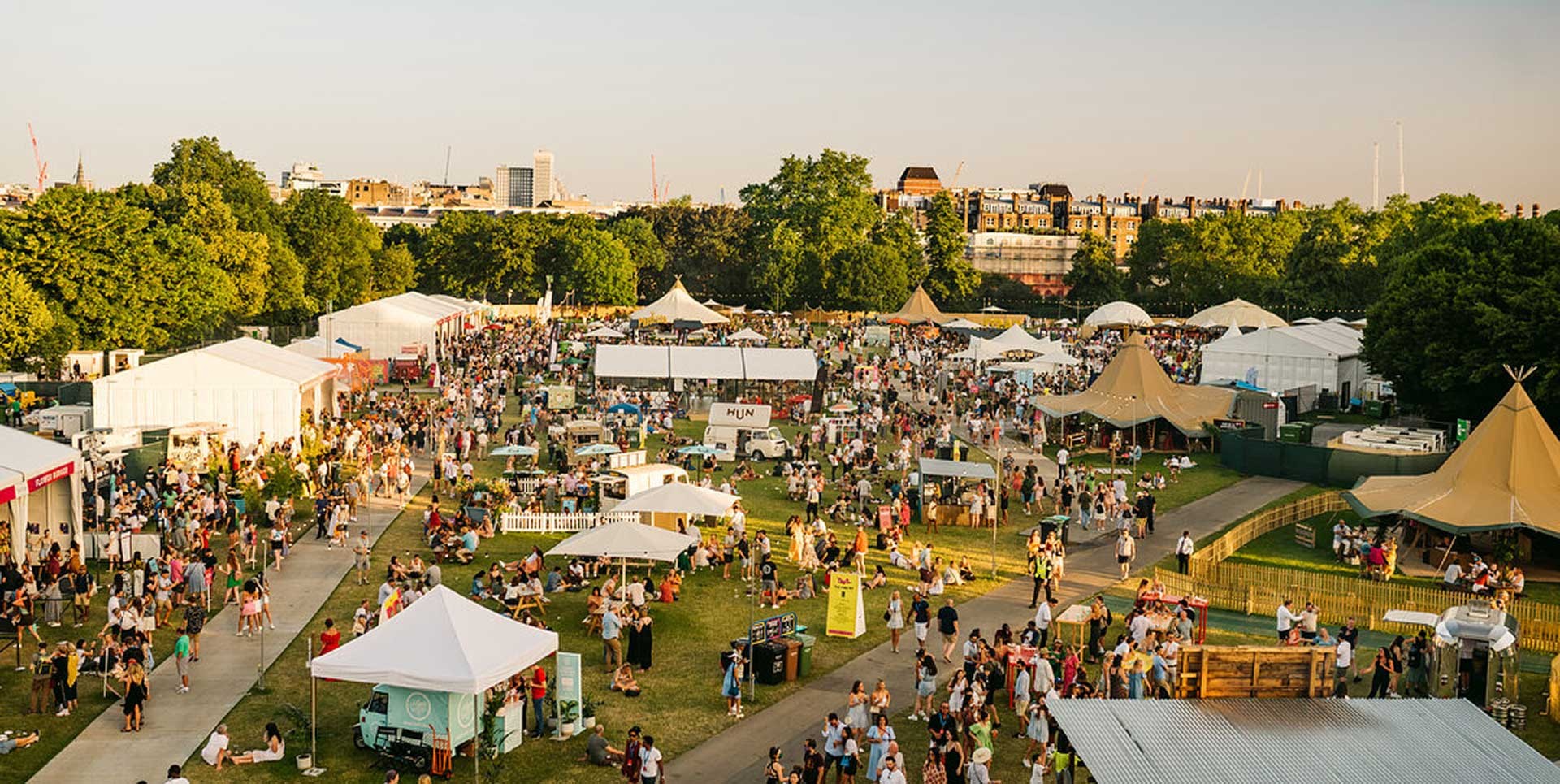 The chefs section on our website is the destination for all your cheffy needs (go figure). Have a poke around the chef bios and when they've decided which days they're not home sharpening their knives, we'll publish the full timetables here on our website. It's usually a few weeks ahead of the festival to give you ample quality highlighter-time.
Our newsletter is where we drop all our delicious announcements first, plus a few cheeky competitions and special offers. Sign up below to get the jump on everyone else.
For all your food porn needs, let us point you in the direction of our Instagram. 
Scroll down. Pause to marvel at our pretty pictures. Slide your details into our newsletter sign up form. Celebrate with a snack – job done.
Each day during the festival, we have either one or two sessions that last between four and five hours, enabling you to truly stuff your face in style before heading out into the city. For 2022, we have eight delicious sessions spanning five days. You can check out the timings in more detail on our about page.
Some of our sessions have different masterclasses and activities taking place, and lots of our chefs appear on specific days and sessions. Use the filters at the top of each page and check out the timetables when they get released just before the festival to view who will be appearing on your chosen day. Most restaurants appear every day of the festival, apart from our Daily Specials, who each pop up for one or two days only.
All of our awesome bars and artisan producers will be with us every single day and session to take care of all your drinking, sampling and present-purchasing needs.
You're welcome to pitch up at any time from the start of the session you've booked tickets for, until 30 minutes before that session ends. So if you've booked a ticket for Sunday, and the session is from 12pm – 5pm, you can drop by at any point from 12pm until 4.30pm. Presto!
Last entry to the festival is 30 minutes before the close of each session. So if your ticket is for our 12pm – 4pm session, make sure you arrive before 3.30pm to get your fill of deliciousness.
Last orders at our bars are 15 minutes before the end of each session, which you'll be notified of at the time during the festival (cue mad dashes to every available bartender). You can still snag a banging dish or pick up something delicious to take away with you right up until the session closes.
When was the last time you pitched up at a restaurant and cracked out the tupperware? Exactly. We're serving up the best food in the capital, so you can leave the leftovers at home.
Dehydration isn't our thing so bring all the bottled water you need (and refill it for free around the festival), but we're not falling for that decanted-booze trick like your old college tutor so please don't try. Ingeniously hidden bag snacks will be high-fived then confiscated.
Guide dogs are welcome, but Chairman Meow and the Fresh Prints are going to have to sit this one out.
Capes and invisibility cloaks can be stashed at the cloakroom run by our charity partner, who will ask for a small fee to go towards their heroic efforts. 
You betcha! Almost all of our workshops and masterclasses are free to attend, from wine tastings to cooking lessons, plus lots of demonstrations and live entertainment throughout the festival.
Most restaurant dishes are priced between £6 – £7 (our Exclusive dishes are a little higher), and there are lots of complimentary food and drink tastings from our artisan producers.
Keep your eyes peeled for the vegan, vegetarian and dairy free symbols on our menus. Every restaurant shall be bringing at least one vegetarian dish to ensure there's lots of variety on offer, plus there will be a few vegan restaurants to sample at our Daily Specials restaurants.
Lots of our artisan producers offer vegan products to sample and shop, use the filters at the top of the page to see what's available.
We aim to cater for as many people as possible to ensure everyone is able to enjoy delicious food during the festival. Whilst some of our restaurants have noted dishes without gluten, the guidelines surrounding whether we can state that a dish is gluten free are very specific. All elements must be prepared in a strict and controlled condition for us to be able to use this symbol, which unfortunately just isn't possible at Taste as we're a pop-up festival.
Please have a chat with any of our restaurants and artisan producers when you drop by about the ingredients in their dishes. They will always be happy to help with any questions (and convince you into another dish or two).
If you can see the sky above you, you're able to smoke at Taste. Just keep it to uncovered areas please and safely dispose of your butts (sage advice for all of us).
Absolutely! Unless it's in a glass bottle, in which case we will deliver it right to your very own front door which we will arrange with you when you purchase. 
Afraid not, so it's best to come prepared for the full four hours when you arrive. If you'd like to be able to pop in and out across any day or session of the festival, our Taste Lovers multiple-entry pass is the ticket for you.
Our Taste of London tickets are sent via email from our ticket partner, SeeTickets. If you can't find them in your inbox, the best place to check first is your junk mail in case they've been misfiled (you'll be amazed what you find in there). If you still can't track them down, contact See's customer service team here.
For questions about your tickets, help purchasing a ticket, or if you would like to amend your ticket details, arrange an upgrade or request a new confirmation email, please contact our ticketing partner, SeeTickets, directly at www.seetickets.com/customerservice or use their online chat service. If you don't have a reference number, please use SeeTickets' online chat service to submit a question to their team. Unfortunately, the Taste team aren't able to help with reissuing or amending ticket details.
Children under six can just pitch up and join in (provided they have an adult with them of course). Children six and over need to have their own ticket, and that includes the young at heart, but they must be accompanied by an adult.
Simply hit the bright yellow 'book tickets' button on the top of this website. Snag your ticket ahead of the event to save a few bob to spend on extra goodies at the festival. You'll thank us later.
We all have them, the social butterfly friend. So up for everything, so hard to pin down. If there's one in your group, our Any Session passes are what you need. Lock in your tickets now, decide on the day and session later. You don't need to pre-book your session at all, just turn up on-the-day and arrive hungry.
With over 100 dishes to devour and heaps of things to see and do, it's a (delicious) challenge to get around Taste in 4 hours. Which is why we created our Taste Lovers Multiple Entry pass, so you can keep hitting it up again and again. Pitch up twice in one day, three times in a session, four days in a week – however many times you fancy joining us at Taste, you can now (strictly within opening times though, you don't want to catch us without our kit on). You don't need to pre-book your sessions at all, just turn up on-the-day and arrive hungry.
If you've booked VIP tickets and would like to bring the kids, that's no problem at all. Just make sure they have an entry ticket if they're 6 or older, and keep them away from the champagne 😉
Carers for the disabled are admitted free to Taste of London. If you require a carer ticket, please contact See Tickets Customer Services who will be happy to assist you. Please note that free carer tickets will only be given when accompanying a purchased ticket.
Hey there. Yes you, the planner. The itinerary maker. You who gets a small thrill knowing everything is packed, organised and settled ahead of time. Our dish vouchers are here for you. Book a ticket with dish vouchers included and arrive at the festival knowing you've got them all locked in already.
Dish vouchers can be redeemed at any of our restaurants and come in two denominations – 'Signature' and 'Exclusive'.
For the less organised amongst us, do not fear. Dishes can also be bought using contactless payment – just tap and go, no stress.
Each restaurant brings at least three dishes to Taste. One dish is created exclusively for us, giving you the chance to taste something completely off menu and not available in their restaurant or anywhere else. A definite must for future bragging rights.
We haven't quite cracked telepathic purchasing yet, so the easiest and simplest way to pay for things around the festival is using your credit or debit card – accepted at restaurants, bars and artisan producer markets.
Thanks to our old mate C-19, we are now operating a 100% cashless site. All of our partners at the festival will accept contactless payment, including restaurants and artisan producers.
We did away with Taste Credit a few years ago, so there's no need to worry about purchasing it ahead of time or topping up during the festival. Diners Club International is the preferred card partner at Taste of London and accepted by all restaurants and participating bars and artisan producers at the festival.
Most dishes at Taste of London are priced between £6 – £7 except each restaurant's Taste Exclusive dish. Taste Exclusive dishes are priced a bit higher as they have been developed especially for us and are generally the most baller on the menu.
Thanks to our old mate C-19, we are now operating a 100% cashless site. All of our partners at the festival will accept contactless payment, including restaurants and artisan producers.
Group hangs are our jam. Especially ones that don't involve the word zooming or 'no you go' awkward pauses. So we've dreamed up the 'Party of 6' groups ticket, giving you access to special group rates when you book for 6 or more – and ensuring your 7th and 8th favourite friends won't spend another summer out in the cold. Just select the ticket offer after you've chosen your dates.
We get you. It's been a long year. It's time to get back out there with a bang. Our Summer Party Packages are just the ticket – complete with a private area, personal bartenders, VIP toilets and much more.
Head here to check out the details, or get in touch with the team at hospitality@tastefestivals.com
Still at the festival? Make a beeline for the Organisers Office. If you've already left, drop us a note with a quick description of what you've lost at queries@tastefestivals.com. Unfortunately we can't locate lost dignities, but you might want to check Instagram.
We take everyone's safety very seriously, and place the utmost importance on security. We regularly liaise with the police and authorities to ensure we have the appropriate levels of cover in place.
Please stay aware, avoid leaving belongings unattended, allow additional time for security checks before entering the festival and leave large bags at home (empty ones brought in preparation for all your tasty purchases are of course fine). 
When the sun shines we shine together
Told you we'll be here forever (until 9.30pm)
Said we'll always be your friend
If it rains more than ever*
Know that we'll still be open here
You can stand under our umbrellas
Under our umbrellas, ella, ella, eh, eh, eh
We're well-prepped for the gloriously erratic British weather and know how to throw a party come rain or shine. Our summer edition is held in glorious Regent's Park, but does have many covered areas should the heavens open. Our festive edition at Tobacco Dock is mostly indoors, with a couple of open areas more subject to the whims of the weather.
*If there is a super serious weather event, we'll get in touch ahead of the festival.
Take a gander at our terms and conditions here. Links to all our serious pages can be found on the footer of all our webpages, scroll to the bottom if you're low on some extra bedtime reading.
Taste of London is produced by Taste Festivals Ltd (an IMG company). We run Taste events across the world, from Amsterdam to São Paulo, spanning festivals, intimate dining experiences and restaurant delivery festivals. Taste of London plays host to 55,000 hungry Londoners at Regent's Park each summer. 
Think your brand needs the attention of our hungry Taste fans? Check out our exhibiting page here and pop the team an email at harriet.fuller@img.com.